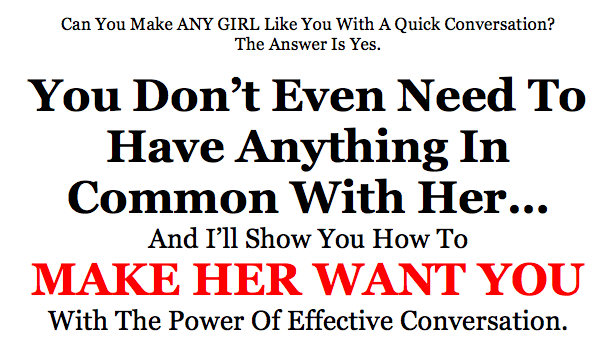 Hey There,
Greg C. Greenway here, and if you know anything about me you'll understand that I don't like to waste time beating around the bush, so here we go…This is what you need to hear right now…
Have you ever seen a guy get the interest, desire, and passionate attention of a girl that he had NO BUSINESS even talking to?
I know you've seen it.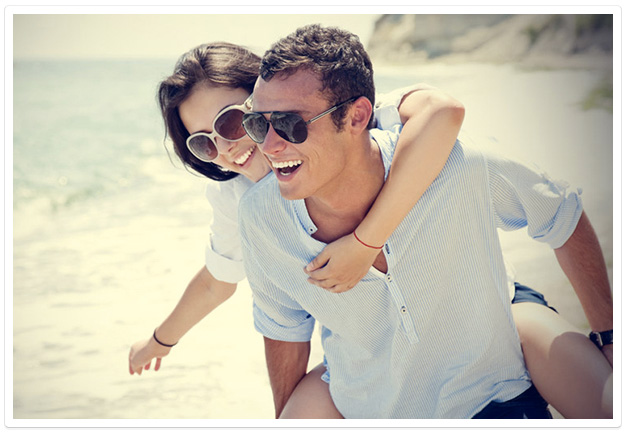 Guys out there with women that shouldn't even be giving them the time of day—just based on the way they look you would never believe it.
Now—I am not saying you don't have the "looks." In fact—it doesn't matter what you look like…
What I am saying, is if you don't have the power of conversation, you're not going to get very far.
Some guys—they can make it happen JUST with their conversation skills. When you see it happen—when you see the average guy walk up to the hottest girl in the bar and they hit it off? That's the power of conversation in action.
What do they know that you don't?

Starting A Conversation Is Simple.
Starting The Right Conversation?
You Better Let Me Help.
Yeah—you've got to work up the courage to walk over and talk to her, but, you know what?
That's where most of the awesome conversation advice you get usually ends. "Bro—Just Talk To Her!" That's what we all hear.
After you get the courage to approach a girl, what do you even say?
How do you build the spark?
How do you create tension and get her turned on?
How do you turn your words into an instant relationship-building mechanism that can woo a complete stranger into falling completely for you in just a few minutes?
It's more complicated than just walking up to her…

Let's Talk About The Psychology Of Conversation:
Scientific Principles Behind Hookups And Relationships.
After We're Done Talking – You'll Try Them.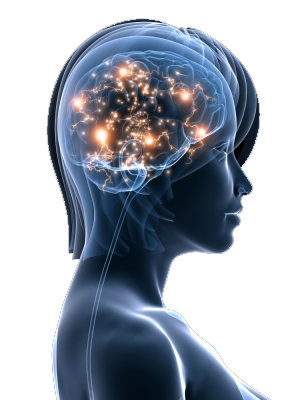 Want to create an instant spark that ignites into a passionate relationship?
You need to understand the psychology of conversation.
It's not just about "telling her what she wants to hear." It's about your body language, the way you say words, the thoughts you express and the techniques you use to keep the conversation going.
There's a real science to telling women what they want to hear—what I'm about to tell you isn't a gimmick.
The entire field of psychology is devoted to determining what makes people "tick" and after thousands of hours of research I created a new "Dating Solution" that will give YOU the psychological conversation secrets that will turn any woman from cold to hot in just a few words…

Here's What I can Show You Right Now,
Once You're Inside The Brand New Conversation System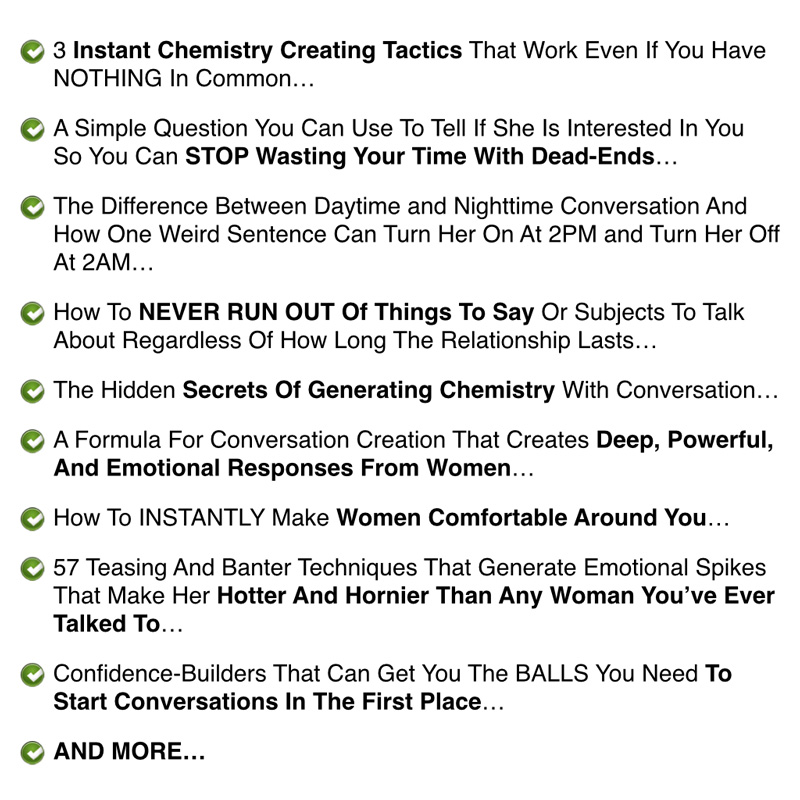 This "Done For You" Dating Solution Will Transform The Way You Talk To Beautiful Women Forever…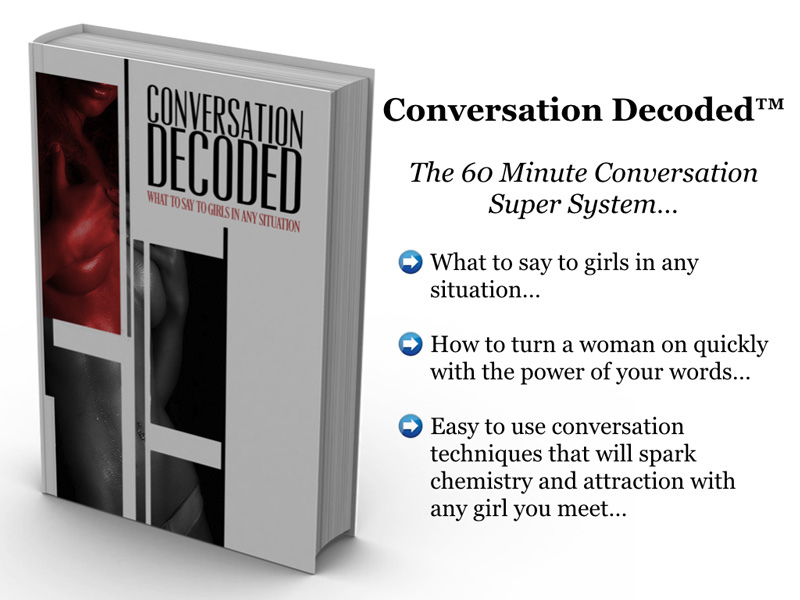 This Dating Solution is in a simple very easy to follow format, so you can start using this information in as little as 60 mins of getting access. There's no filler or fluff here.
I give you just the "meat"…
The rock-solid tried and tested information you need to start having amazing conversations with hot women that actually lead to sex…
In the past, these Dating Solutions were only for my private 1on1 clients and I, but I'm now making these available to the public so I can help thousands more men who struggle to create chemistry when talking to hot girls…
Now, you don't have to go it alone…
Normally these Dating Solutions sell for $47-$97 each, but for a limited time I'll let you have instant access to this solution for just $7.
Yup…just 7 measly bucks!
You can either try to crack the code of effortless conversation, yourself and spend years of trial and error, suffering rejection after rejection like I did…
Or you can invest the cost of a couple of beers and skip right to the front of the queue…
All you have to do is click the button below to order right now, and in just 60 minutes you'll have the power to turn on the first hot girl you see using explosive conversation skills…






Now I'm committed to your success, and I always want to over deliver on everything I give you…
So when you get your copy of Conversation Decoded, you'll also get instant access to these 3 exclusive bonus products…


Forget dates, phone numbers or building attraction…This is about sexual arousal…
In this video I'll give you 7 explosive techniques that will make every woman you use them on sexually aroused and hungry for your c*** in just seconds…
And the best part about it? They fly completely under the radar, so no one, not even her, will know that you're even using this technique…
$67 Value…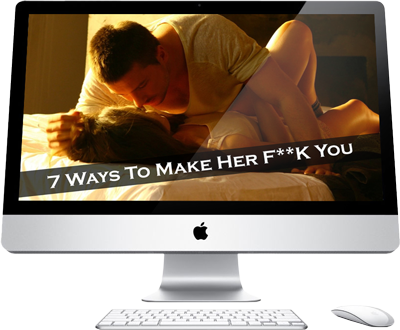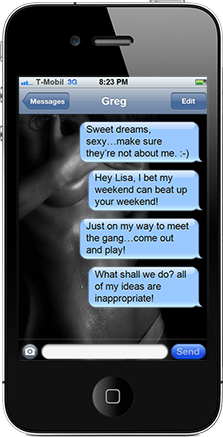 You've got her number now what?
In today's day and age, if you can't turn phone numbers into dates and ultimately sex, then you'll never get the girl.
This text library is like a "cheat sheet" on steroids.
Over 97 cut and paste text message templates for building attraction, getting her out and on a date, and getting her aroused…
$47 Value...

Being able to tease, challenge and playfully induce panty dropping attraction in women just by using your words is a skill.
In this advanced bonus audio program, your skills will be honed and I'll be showing you how to wield the power of banter to make women weak at the knees.
$97 Value...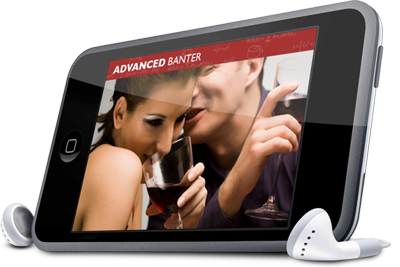 That's $278 Of Real Value For Just $7! Click The Button Below To Get Started…






Don't Have Time To Try It Tonight? I'll Give You The Next Year—How Does A 365 Day Guarantee Sound?
Order right now and you'll get my 365 day guarantee!
You don't need to take a risk. Just click the button above, pay $7 for Conversation Decoded, and put the principles to work.
You've got the whole year to pick up attractive women and turn them on with the power of conversation. If it doesn't work, you won't get laid and I'll give you your money back.



Only 1000 Copies Available At This Price!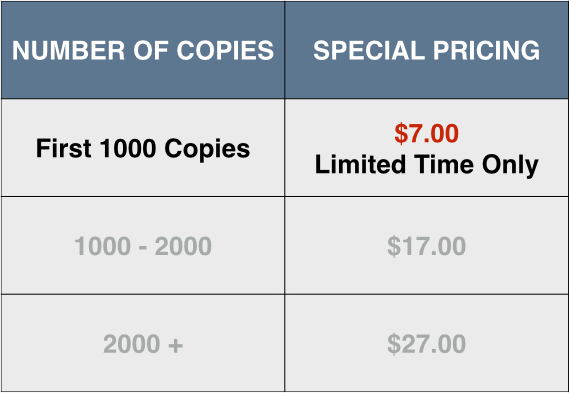 If you're still reading this and you're wondering what the catch is, well I'm only going to sell 1000 copies of Conversation Decoded for $7.
After that the price is going to more than double, then triple…
I'm guessing you're the type of person that doesn't want to miss out on a great opportunity. So go ahead and click the button below right now to get INSTANT ACCESS to this special Dating Solution…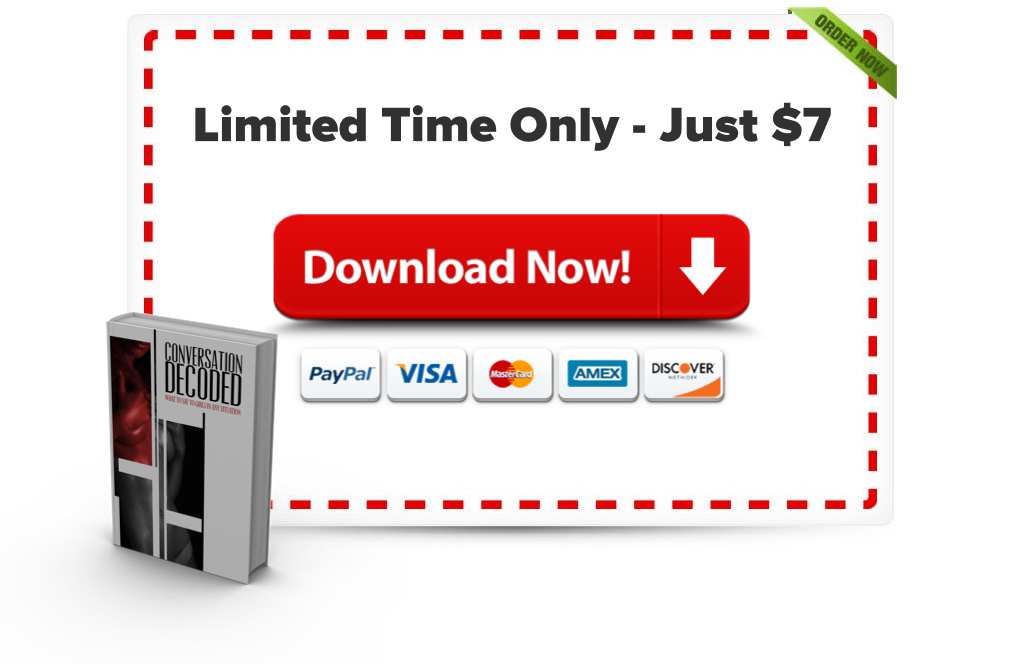 Enjoy,

Greg C. Greenway